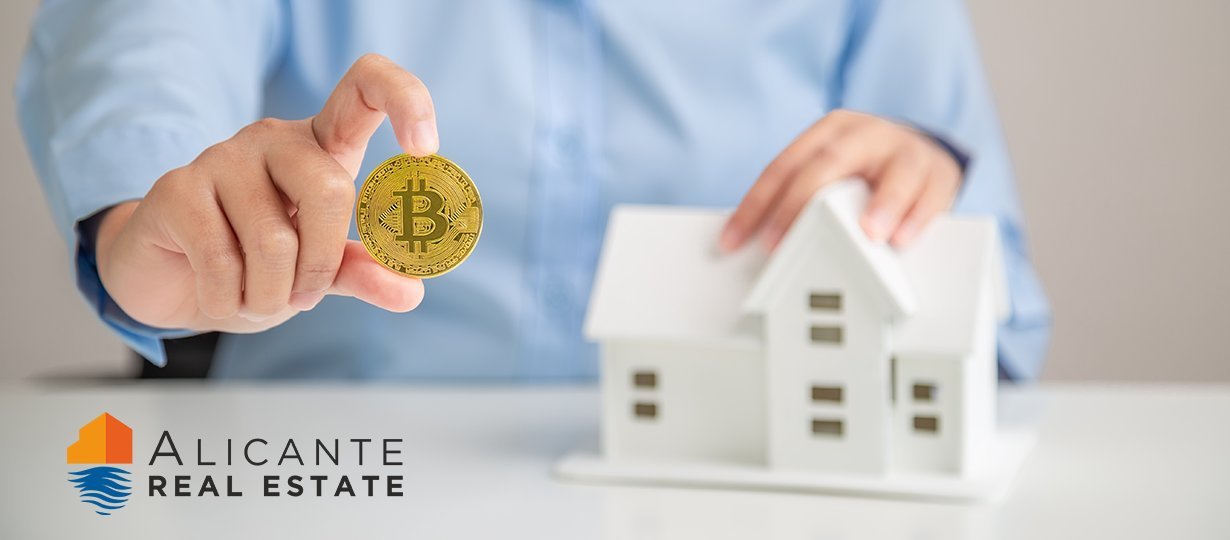 Alicante Real Estate, the leading real estate company in Spain, started transacting real estate in cryptocurrencies back in 2019. Paying with bitcoins is a reliable and fast payment method with no additional transaction costs.
This type of transaction is becoming an increasingly popular option for property buyers in Spain and is becoming more and more part of everyday life. Our company follows modern trends and supports technological progress, so we can help you complete a transaction for the purchase of real estate for crypto currency.
The transaction is documented, and the wallet to which the "crypto" is transferred does not arouse suspicion of being connected with something illegal. Alicante Real Estate is a real estate agency with an impeccable reputation.
Many investors and traders working with cryptocurrencies need to diversify their investments during high volatility. One of the best ways to do this is to buy a property in Spain with a view to renting it out, earning an additional annual income of 5-6%.
Why is it profitable to buy real estate using cryptocurrency?
Increased privacy: the parties to transactions are hidden, and the cryptocurrency is not dependent on banks. Therefore, the state or other authorities cannot trace the transaction.
Speed of settlements: transactions are carried out faster than with a traditional bank transfer. The fastest transaction is registered in the USA. The transaction speed was only 10 minutes.
The minimum commission percentage compared to transferring funds through banks.
The rate of cryptocurrencies is not tied to fluctuations in fiat currencies (for example, euro, dollar).
Buying property in Spain with cryptocurrency
You can buy property in Spain with Bitcoin and some other cryptocurrencies. Cryptocurrency payment is a great opportunity for crypto money holders to use their income to pay for the purchase of real estate. This is a reliable way to invest your savings in a real asset.
What real estate in Spain can be bought with cryptocurrency?
You can literally buy any type of real estate for cryptocurrency. We offer various properties in Spain (apartments and apartments in residential complexes, villas, houses) that you can purchase for bitcoins and other cryptocurrencies. You can see the list of available properties in the real estate catalog of our website.
Different types of real estate are available to investors from any country:
apartments in modern residential complexes;
spacious penthouses with sea views;
luxury villas with their own plot and swimming pool;
commercial real estate for offices, shops, hotels;
land plots for building, etc.
How to buy a house with cryptocurrency
A legal agreement is concluded between the owner and the buyer, in which they make an exchange of cryptocurrency for euros, payment will be made at a certain moment and at a certain time. Thus, the value of the cryptocurrency remains stable until the completion of the transaction.
Bitcoin or Ethereum is accepted for payment, as well as Stablecoin.
What are stablecoins?
Stablecoins are cryptocurrencies with a fixed or stable exchange rate.
They are a universal unit of calculation, convenient for trading, storing capital and protecting an investment portfolio from the volatility of cryptocurrencies.
Stablecoins can have a variety of sources, assets as collateral, and value retention mechanisms.
There is no single classification of stablecoins, however, researchers divide projects based on criteria such as issuer centralization, reserve ratio, asset class in collateral, and others.